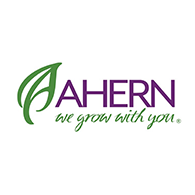 VSL's Little Sprouts Program is flourishing in Temecula. Ronald H. Roberts Temecula Public Library launched the project over four years ago and it has provided incredible value to the families of the community in Temecula. The Little Sprouts Program provides seed packets free of charge to families in each community.

We are so lucky to have a wonderful seed partner, Ahern Seeds, who provides us with seeds for VSL's free seed distribution activity supporting our Little Sprouts Program.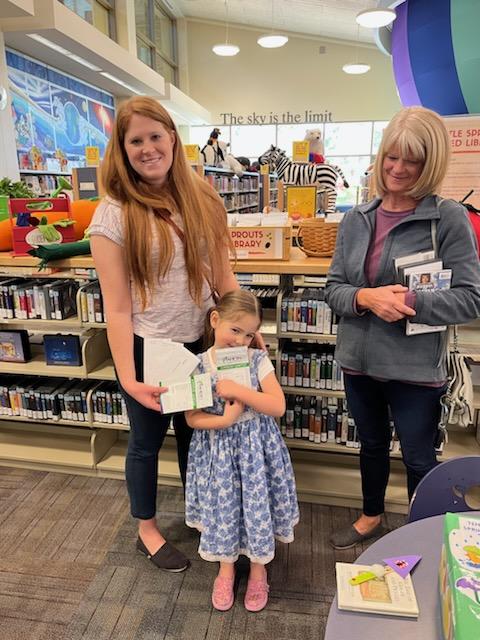 The Temecula community loves the Little Sprout Seed Library according to Ginger Safstrom, Youth Services Manager at Ronald H. Roberts Temecula Public Library. Most of the participants in the program are families with children but they have also had several grandparents this year who are planting gardens with their grandchildren which is exactly what we want to hear more about. She explained how great it is to involve the children in the entire process but the most fun is when parents ask the children which vegetables or fruit they would like to plant. Children then feel like they are involved in the decision making, that they are a part of something important, and that also helps encourage them to eat those healthy options down the road. Ginger states, "The Little Sprouts Seed Library is such a valuable service as more parents are concerned about feeding their families healthy, fresh food and as food costs have increased dramatically in recent months."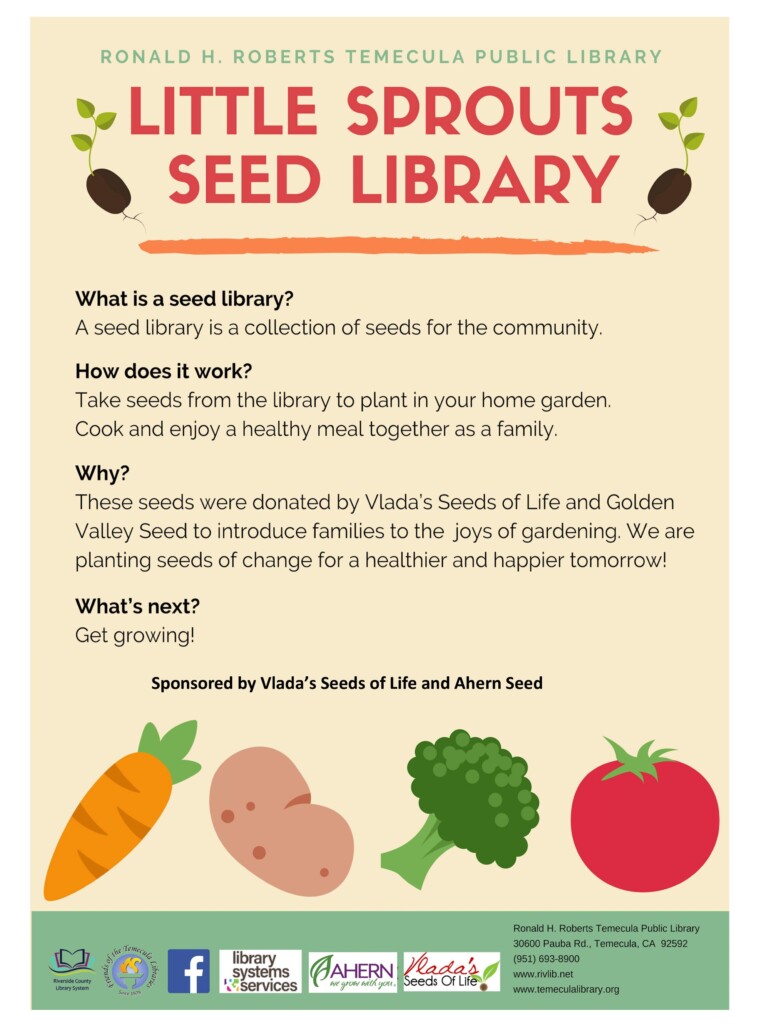 Families use those seeds to plant, take care of their garden, learn how to tend to their garden together, harvest the produce, cook the produce together for a family meal that is not only healthy but enjoyable after the journey the children and parents went through to get there.

"It provides important
educational lessons to children on science, sustainability in our community and agriculture. Many young families are conscientious about reducing the use of pesticides and chemicals, and growing a home garden helps ensure that commitment. Children are the future and the Little Sprouts Seed Library lays a healthy foundation for the future of America's families." – Ginger Safstrom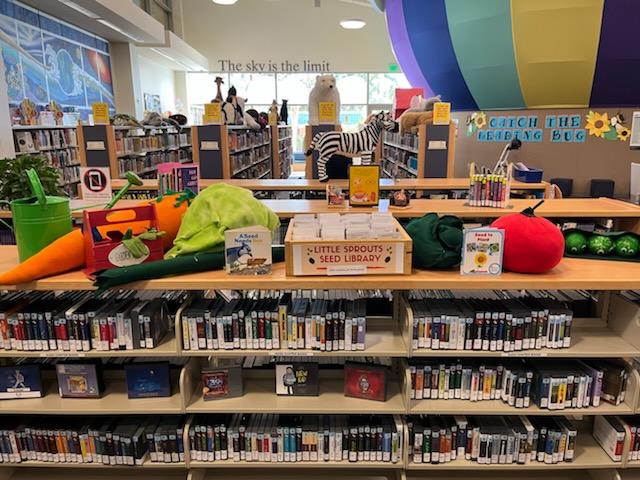 The Little Sprouts Seed Library has been so successful in Temecula that it is now offered in the San Diego and Los Angeles libraries. Learn more about the Little Sprouts program here and read the blog about the LA program here.
Learn more about how you can support Vlada's Seeds of Life by either contacting us to volunteer (help pack seeds!) or donations here.
We wish you the best of luck sprouting seeds of change for a healthier and happier tomorrow!