Make a difference and reconnect with family and friends over our cup of coffee.
For centuries, coffee has brought people together. We, at Vlada's Seeds of Life, want to help you bring your family and friends together with the products we have created and with the partnership of our fellow coffee growers and roasters. 100% of our of proceeds will go toward Vlada's Seeds of Life's charitable work to help reconnect families and communities to make a positive impact on future generations.
Our Alliance with Small Farms and Businesses
The Organic Colombia Tolima coffee is sourced from family owned farms organized around the "Asociacion de Agricultores y Productores de Café Especial de Montalvo" (AGPROCEM). AGPROCEM is a producer association whose members live in Montalvo, located within the department of Tolima, Colombia. The association's goal is to assist its members to improve quality while obtaining better prices for their specialty coffee.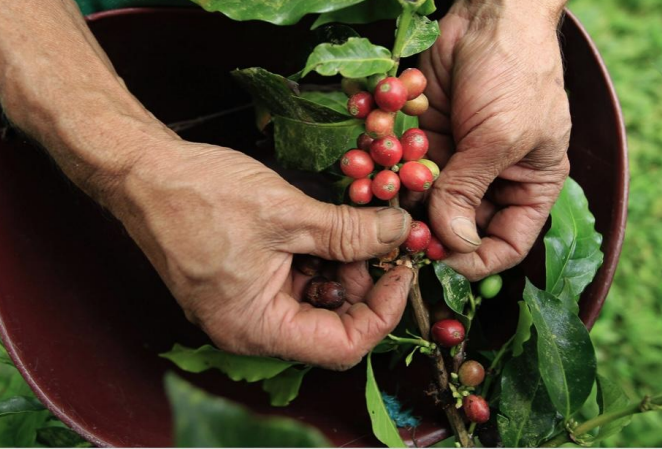 Coffee Features:
CERTIFICATIONS | 100% USDA Organic
ORGANIZATION| Comprising 35 members
GEOGRAPHIC REGION | Planadas, Tolima, Colombia
ALTITUDE | 1,650 – 2,100 meters above sea level
PROCESS | Fully Washed
DRYING | Sun Dried
HARVEST | April – August
EXPORT | December – February
All our coffee beans are roasted per order.
Vlada's Friend Blend
Everything's better when we blend together.
A handpicked array of fragrant roasts, bringing you forth an unforgettable coffee experience.
"My grandmother used to roast our coffee over an open fire in her small hand roaster. I wish to bring you that same rich fragrant aroma in our Vlada's Friend Blend coffee."
This is coffee with a mission. With your purchase you will help support small coffee growers in Colombia, small business in America and the charitable work of our organization. Who knew a cup of coffee could do so much good?
Moonshine Mama
Fiercely independent and playful coffee blend with a hint of Scottish Whiskey and Irish Cream.
Each year in September, you can count on Vlada, and her little distiller, to start percolating fresh homemade moonshine from her grapes.
"This special coffee blend is created to celebrate resilient, bold, daring and independent spirits, including their hidden 'creamier' side."...Vlada
About Regina Troyer and The Refinery Coffee Company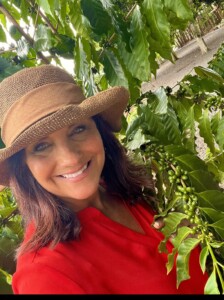 Regina Troyer, founder and owner of The Refinery Coffee Company, is no stranger to hard work. Having grown up as one of four daughters in an Amish family, Regina attributes much of her success to her father's mantra: "Work at everything with all that you have." Creating a sense of family and community has always been important to Regina and that shows in every aspect of business at the Refinery.
What started off as a small endeavor has grown into a company that is celebrated worldwide, having roasted over 55,000 pounds of coffee just last year.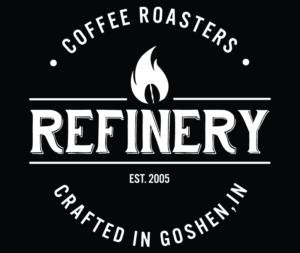 Regina is involved in every aspect of her business, working tirelessly to perfect the craft of coffee roasting. "I believe in our products", says Troyer, "Our coffee goes to a lot of different places and can be found in many different homes. It gives me a sense of satisfaction knowing that so many people are enjoying our coffee every morning and that it is quality. We care about what goes in your cup". Coffee isn't
just coffee, it is community. It draws people together and provides the motivation to tackle each new day head on: Nobody understands that better than Regina Troyer.
The Refinery strives to maintain the highest level of excellence in the quality of its products and service. Refinery Coffee Roasters specializes in "Air Roasted " coffee, ground and roasted on site. The company offers a wide variety of single origin coffees as well as blends from around the globe.