Little Sprouts
The Little Sprouts program offers a variety of high quality fruit and vegetable seeds to Southern California communities for free. The goal of the program is to encourage families to spend more quality time outdoor, away from devices, growing their own food and cooking using fresh homegrown ingredients.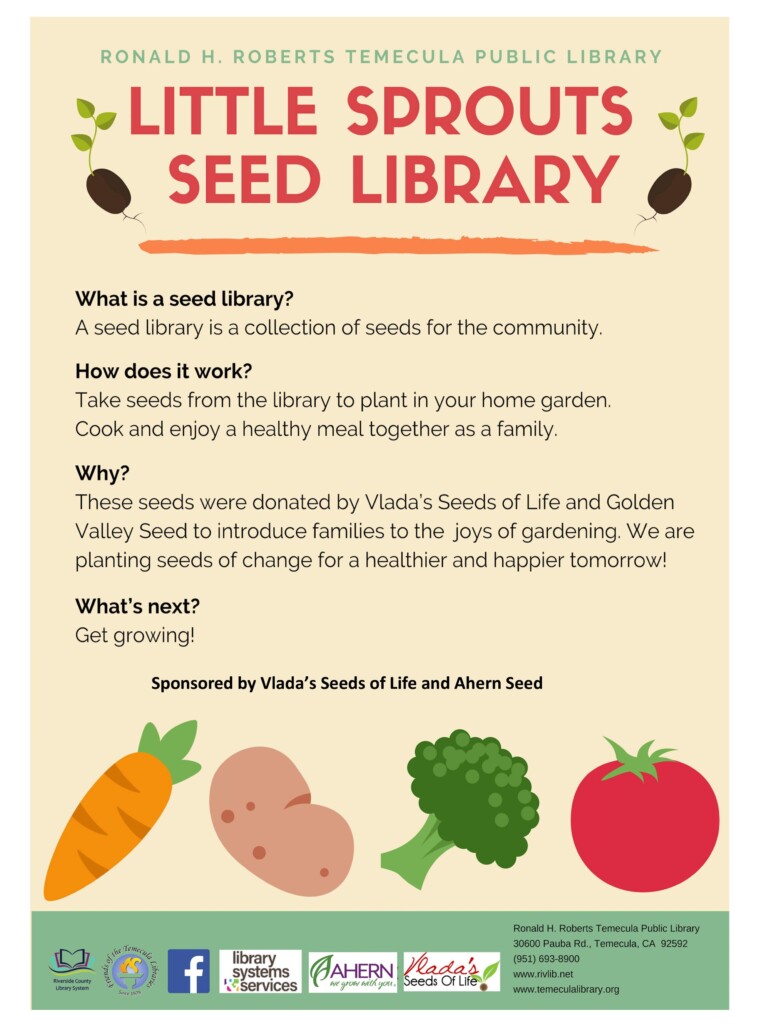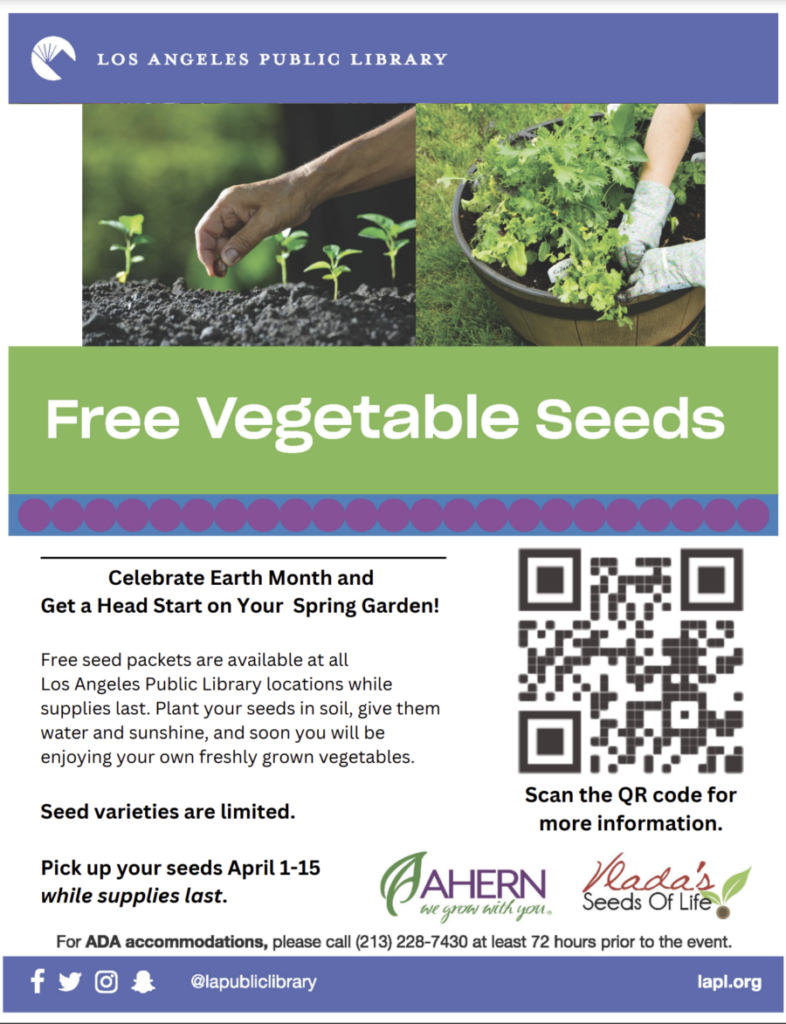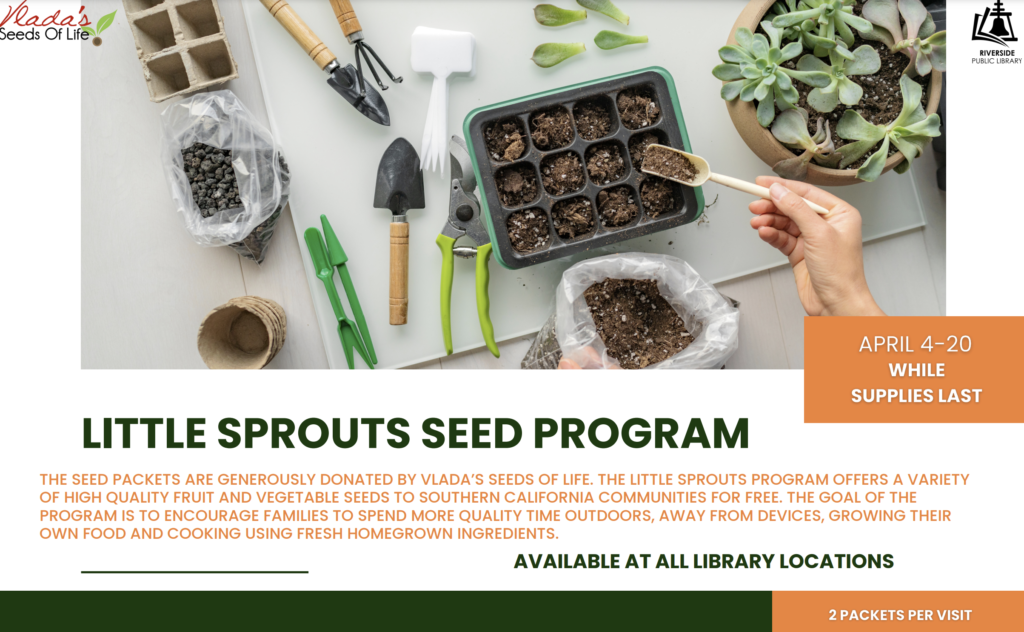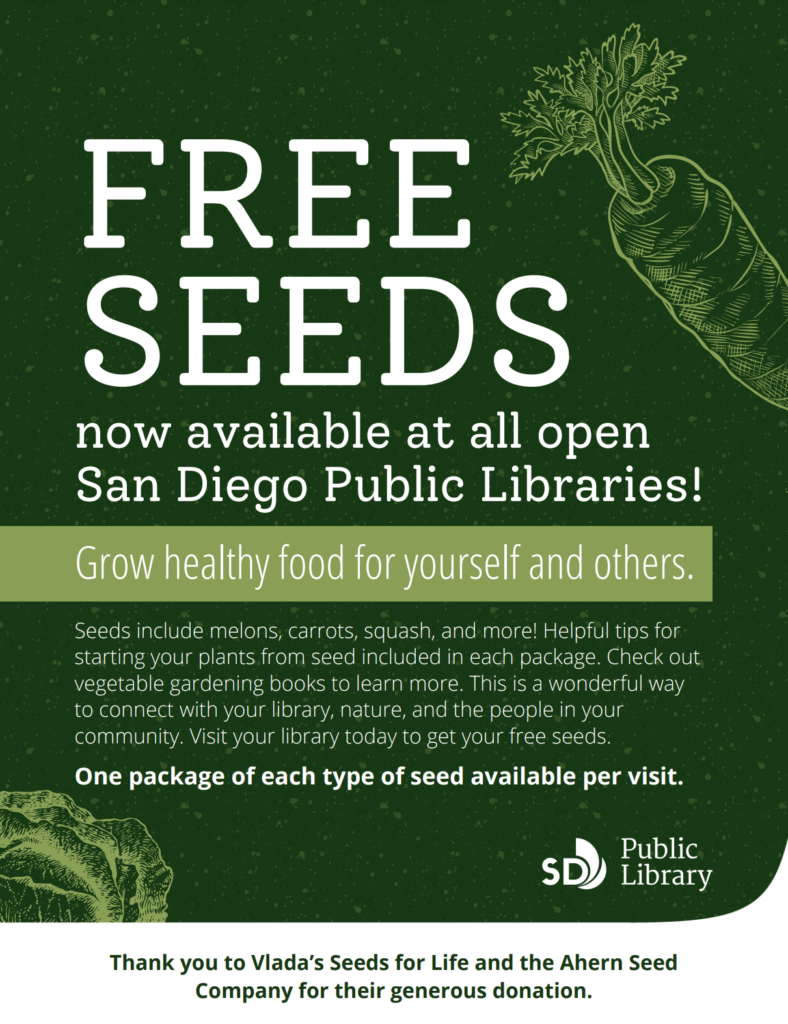 For more than a decade families, schools, religious institutions and businesses have used our resources to inspire healthy life/tech balance for their communities. Participation is open to anyone who wishes to elevate human connection over digital engagement. Vlada's Seeds of Life has a keen mission to reconnect families to foster healthy lifestyles and relationships.
Free seed distribution is organized through various public library systems. Little Sprouts is made possible in collaboration with Golden Valley Seed and Ahern Seed Co.
If you would like to participate your organization or your library into the Little Sprouts Program, please contact us at cookingandkids.info@gmail.com.