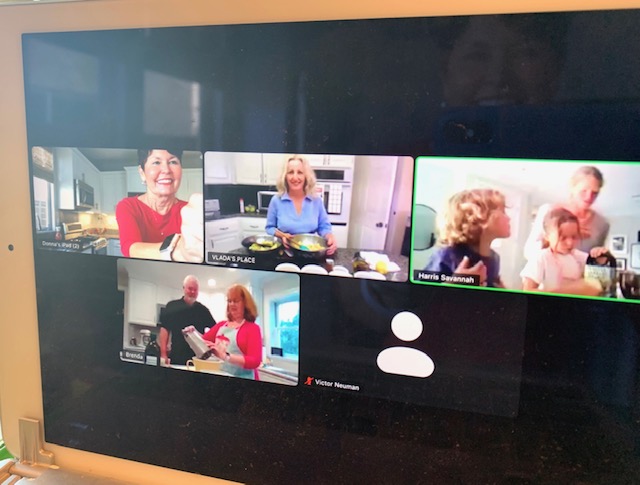 Joining Vlada's Seeds of Life virtual baking class were Donna Schu Board President ,Vlada Vladic CEO , Julie Alspaugh Harris , David Harris their children Savannah and Cooper and Julie's parents Charlie and Brenda Alspaugh.
The Alspaugh- Harris families joined CEO and Founder of Vlada's Seeds of Life Vlada Vladic for a virtual baking class. The recipe – Old Fashion Apple Cake.
This cake can be served after dinner as a dessert or as a substitute for breakfast. The combination of cream of wheat, fresh apples, walnuts, and raisins makes this a win-win treat for the entire family.
Healthy Old Fashion Apple Cake recipe with all the ingredients listed can a be found on our website. Just click on recipes and then desserts.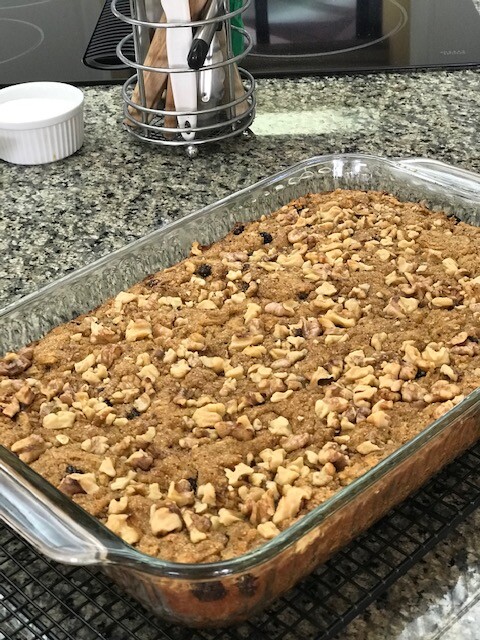 The final product proved to an easy and simple treat for the whole family.