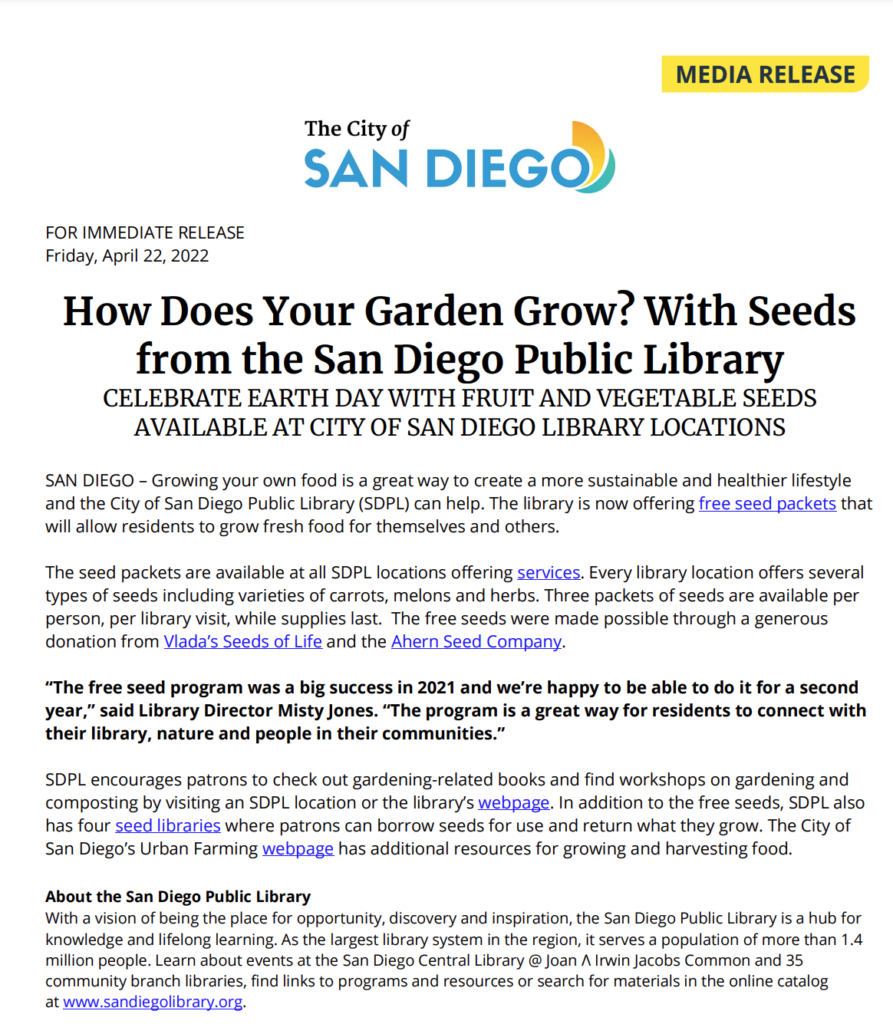 The City of San Diego's Public Library just issued a media release on April 22, 2022 celebrating Earth Day through donations from Vlada's Seeds of Life and the Ahern Seed Company.
"The free seed program was a big success in 2021 and we're happy to be able to do it for a second year," said Library Directory Misty Jones. "The program is a great way for residents to connect with their library, nature and people in their communities."

You can read the media release here.