"Little Sprouts" was started in 2019 in collaboration with Golden Valley Seed and Ronald H. Roberts Temecula Public Library. The goal of this program is to provide free seeds to local families in an effort to encourage families to grow their own food, spend more quality time together outdoors and to cook foods they grew themselves. The project has been well received by the community. VSL expanded the project in 2020 by increasing the amount of seeds donated. The seed distribution was interrupted by COVID-19 in early March 2020. VSL created alternative ways to make seeds available to the community through efforts of it's board members.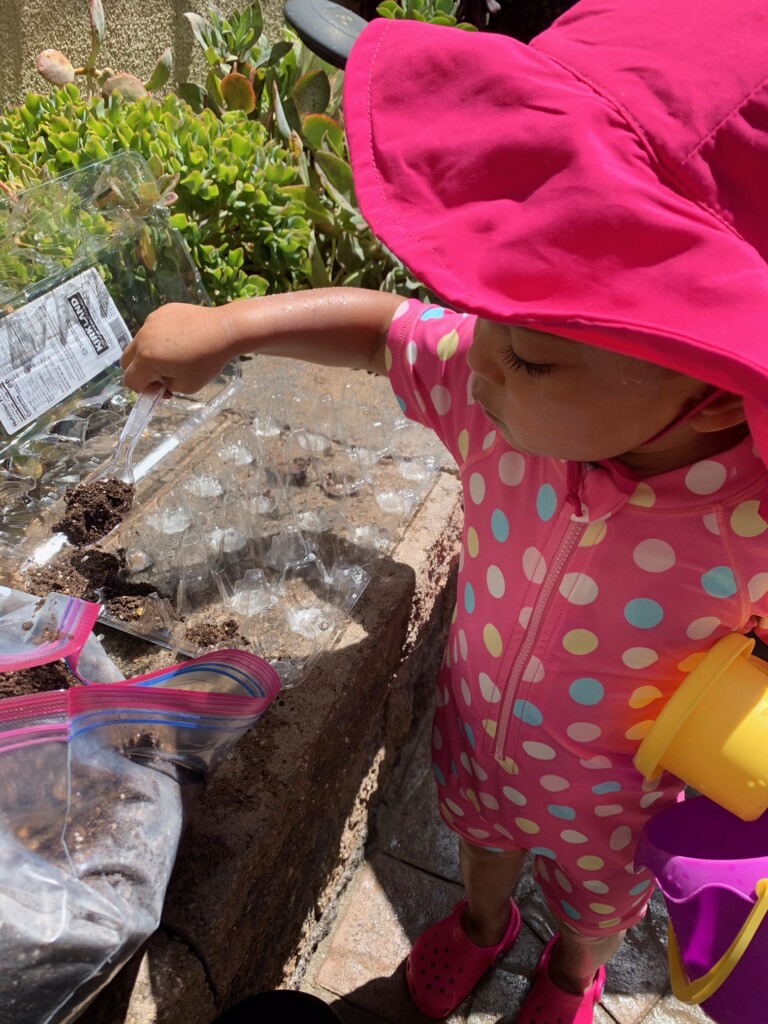 Mia just loved planting her seeds and now will watch them sprout. The whole family joined in planting seeds. Margie Johnson, and Mia's parents April and Pat Justman helped Mia and enjoyed family time outdoors.
In addition to schools and libraries, seeds donated by Golden Valley Seed were delivered to local seniors by board member Jami Fencel. Packaged seeds were handed out to the seniors during their prepared weekly meal pick up drive organized by the city of Temecula. Also, Board President Donna Schu distributed seeds to her San Diego community.
Christopher Schu with daughter Mckenna enjoying gardening. Grandfather Tim with Mckenna picking only the ripest tomatoes.
McKenna loves picking the best tomatoes to share with her family. Grandmom Donna Schu and Mckenna enjoying the outdoors and a chance to ride the antique tractor.
We are excited to further expand "Little Sprouts" during 2021 with over $5,000 worth of free seeds from Ahern Seeds.  The donated seeds will be delivered to a San Diego School and are packaged by volunteers. Families are able to pick up the seeds during the weekly lunch pick up. Also, San Diego libraries are currently distributing the donated seeds.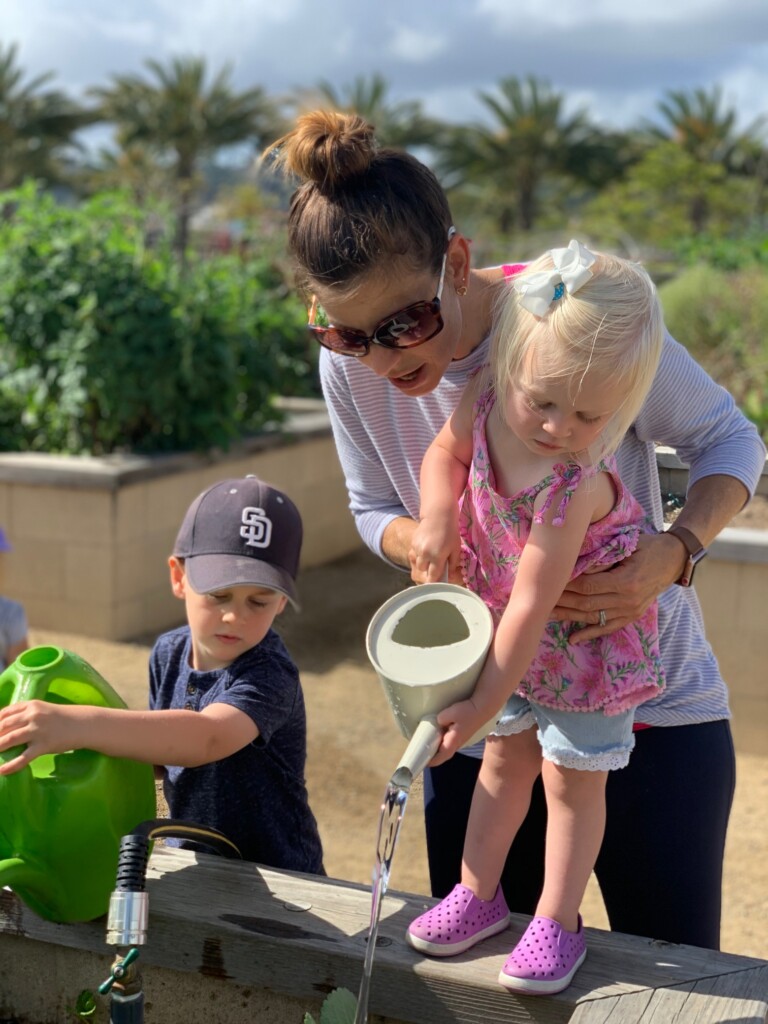 Liz Rush enjoying a beautiful day together with her children Vicent and Clara. Gardening has given the family quality time together while creating great memories.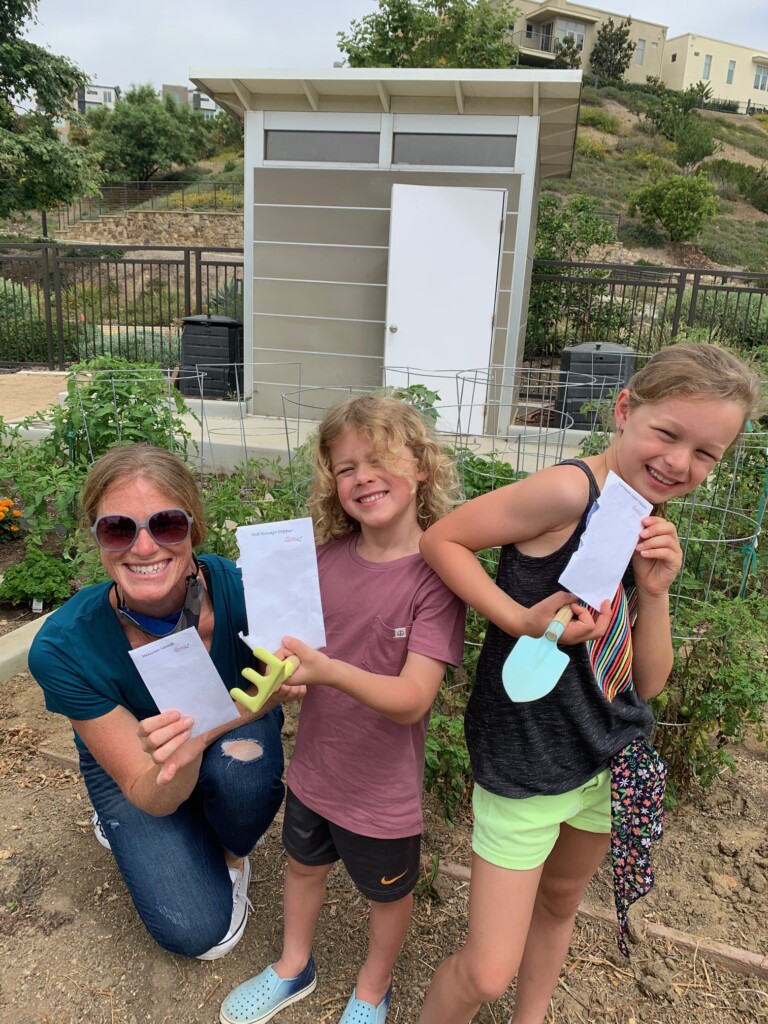 Mom Julie Harris with children Cooper and Savanah are ready to plant their seeds.
Thanks to all efforts to keep "Little Sprouts" program moving forward as many families started are enjoying gardening for the first time. Gardening provides valuable life lessons to our youth and quality time to families. Planting a garden provides a much needed diversion from Covid isolation.
For more information on planting seeds go to https://www.youtube.com/watch?v=bBC6X-3GRvY